*NAME: Ashley Unknown
*AGE: 16...almost sexy 17
*LOCATION: San Diego, California...because there's nothing in the world like a southern california night
*FAVORITE BAND: AFI, Tiger Army, Reverend Horton Heat, ZZ Top, Casualties, Buddy Holly, Gene Vincent, Unseen, Rancid, Anti-Flag, Stray Cats, Bastards, Disasters, Nekromantix, Horrorpops, Hepcat, the Cure...it goes on
*FAVORITE MOVIE: The Crow, SLC Punk, Grease, American Graffitti, Back to the Future ( 1 2 and 3)
*5 INTERESTS: My lover, guitar, electric bass, sewing, mutilating clothes,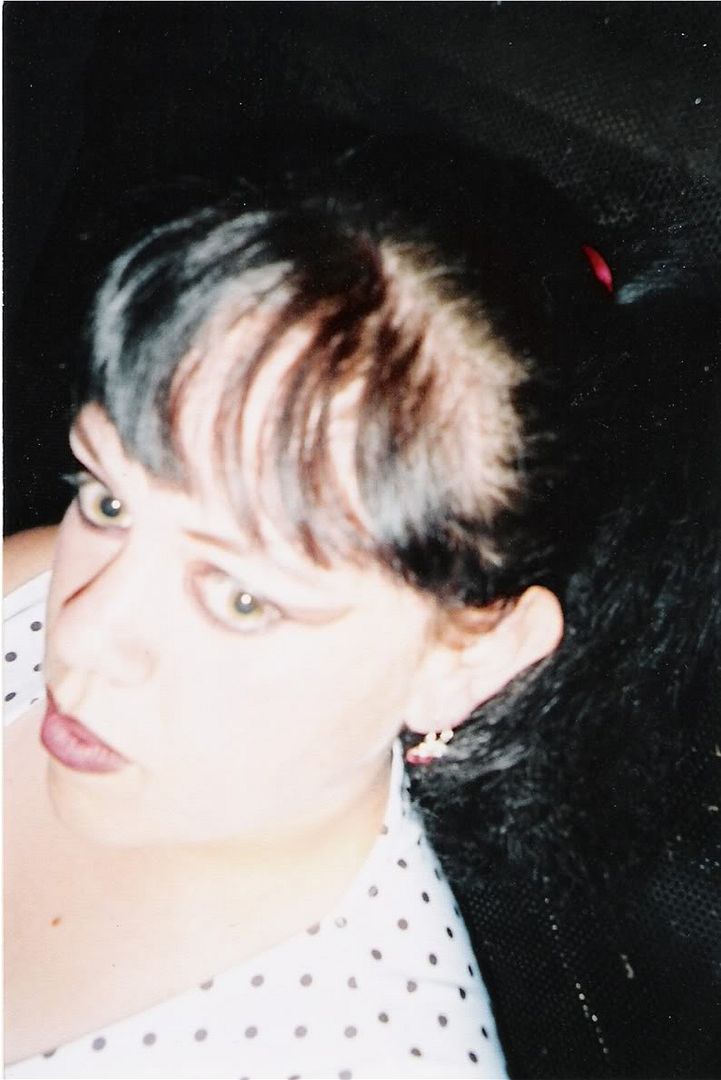 Because sometimes...when I go to Horrorpops shows, I turn into a cat. Check out the eyes.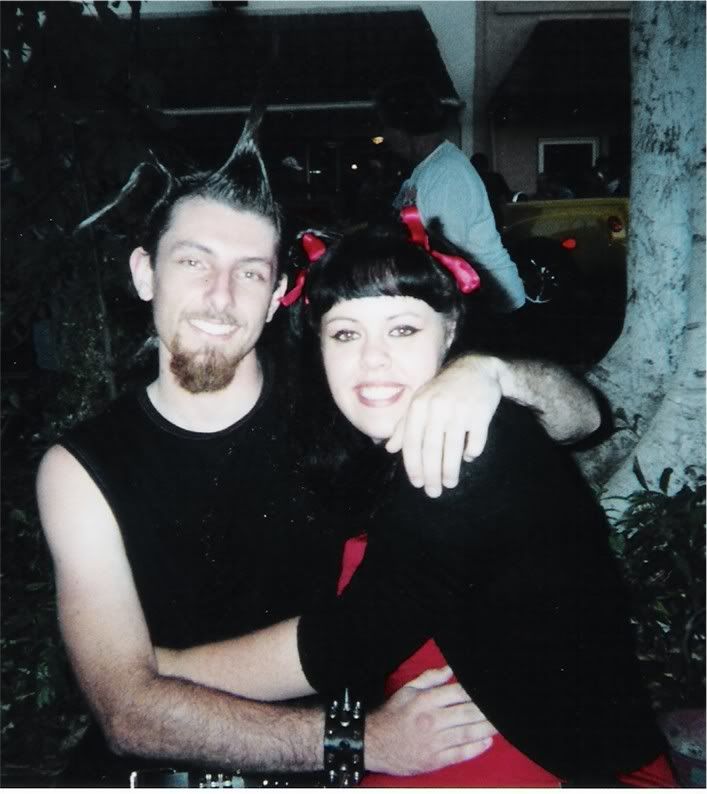 Because I'm dating that hot piece of ass, and because someone said I looked like Patricia Day...They're wrong. Her beauty is untouchable.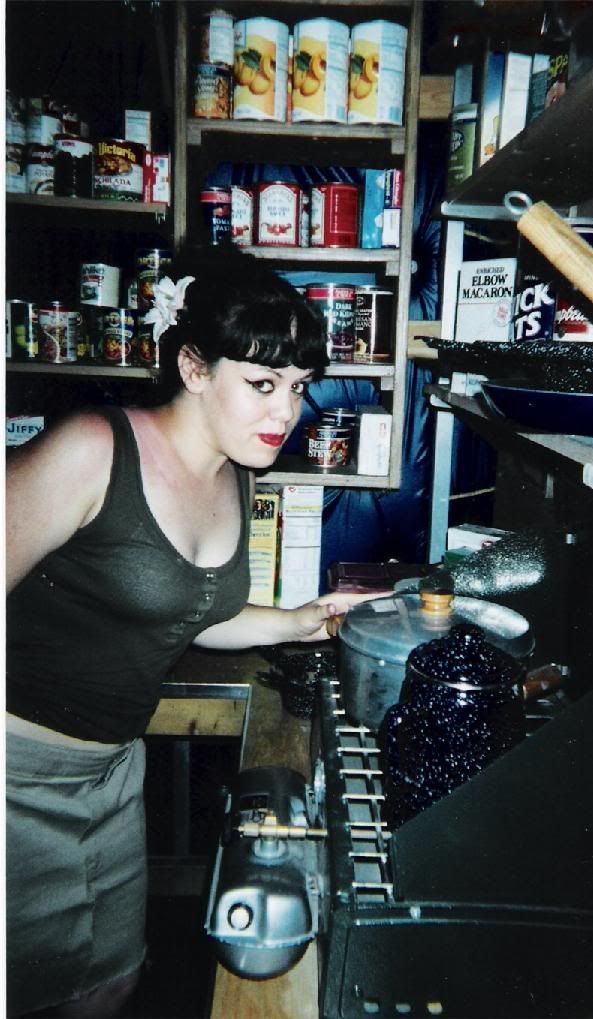 Because I make a mean batch of hamburger helper!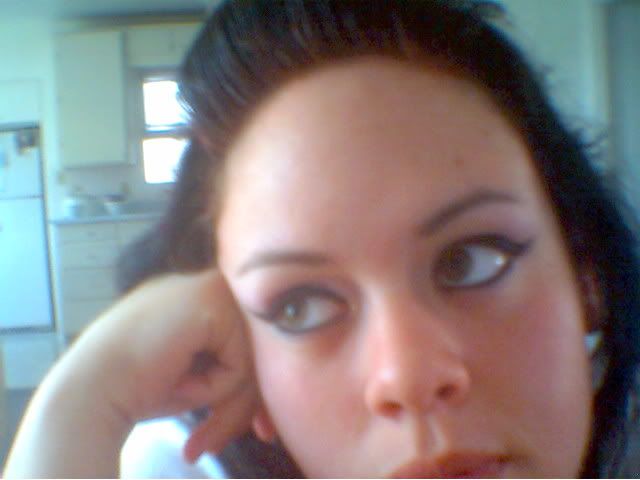 And because my make up rocks on occasion.